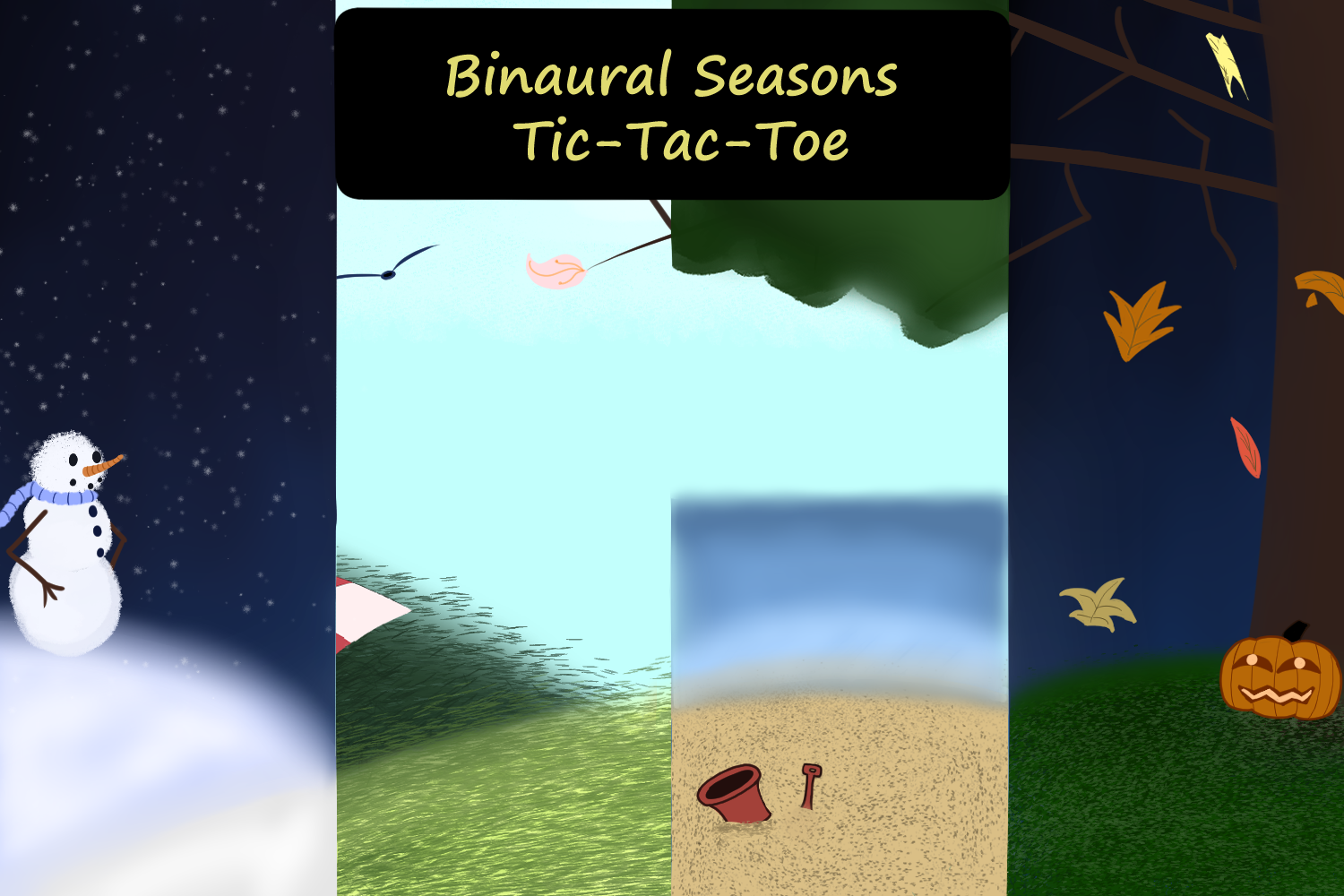 Binaural Seasons Tic-Tac-Toe Demo2022
A downloadable Therapeutic Game
Relaxing Tic-Tac-Toe Game
Featuring 4 Levels Based Off Of The 4 seasons With Subliminal Positive Self Affirmations & Music Containing Theta and Alpha Binaural Beats
This Early Access 2022 Demo Contains 2 playable levels: the spring and summer themed themed levels. As well as the final version of the ai.
The full release of this game will have 4 levels
Controls:
(WASD) keys to move your piece
(ENTER) key to place piece
Please Be Aware:
some functions in the game are still being worked on & may currently not work as intended
Credits:
Joshua Kiley: Game Producer & Game Music Composer
Thomas Graham: Lead Game Developer
Ricardo Gayle: Graphic Artist

Download
Download
BinauralSeasons Demo 2022.zip
40 MB
Comments
Log in with itch.io to leave a comment.
Feel free to ask our team anything
Leave your comments here if you have feedback for us!